Categories
Categories
Brands
Brands
D-Link DCS-800L EyeOn Baby Monitor Junior - 2 Way Audio, Plays Lullabies
£67.20 (inc VAT)
£56.00 (exc VAT)
D-Link DCS-800L EyeOn Baby Monitor Junior - 2 Way Audio, Plays Lullabies
£67.20 (inc VAT)
£56.00 (exc VAT)
Product Description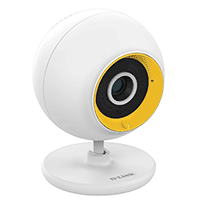 Easy set up - simple to use
Getting started is simple; the free mydlink Baby app for your mobile device not only guides you step by step through the setup process, but also gives you an easy to use interface for all the advanced features of the Baby Monitors. Check on your baby at a glance, pinch to zoom in and out with ease, or play one of five gentle lullabies to soothe your child. You can even take snapshots and video clips and save them directly to your mobile device!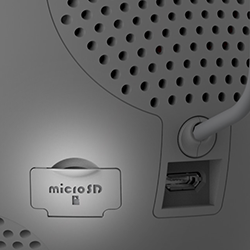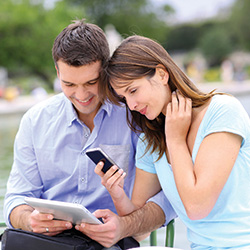 Snapshot and Video - MicroSD* card slot
Celebrate a new addition to the family with EyeOn's snapshot and video functionality, capture and save all those precious moments and store on your microSD card to share with family and friends.
*Does not come with MicroSD card.
(DCS-800L: MicroSD card slot not available. Snapshots can be saved via your device.)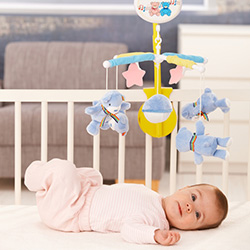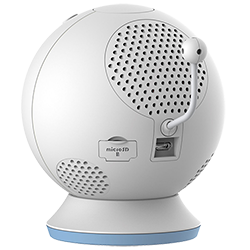 Two-way Audio - Listen and Talk
A secure connection between your EyeOn and your smartphone or tablet lets you have a clear, two-way exchange. The two-way audio feature allows you to talk to your baby through the built in microphone and speaker, the comforting and familiar vocal sounds could have your baby back to sleep allowing you to keep close from wherever you are.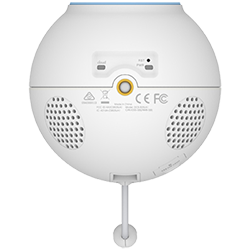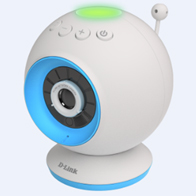 Temperature
The EyeOn Baby Monitor (DCS-825L) serves as a helpful tool as you can monitor the temperature of the room. The LED sensor changes colour to alert you if the baby's room temperature falls or rises beyond a set range and send you alerts.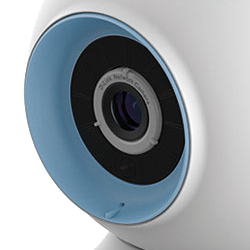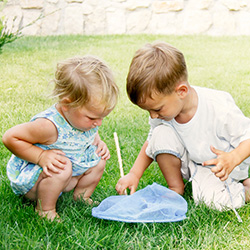 High Definition
You get a sharp 720p HD picture thanks to the megapixel camera sensor, and night vision mode turns on automatically when it gets dark, so it is easy to keep an eye On your baby while they sleep – day or night, and thanks to the 4x digital zoom function you will never miss a detail.
(DCS-825L only. Please refer to the comparison table for a full list of model features.)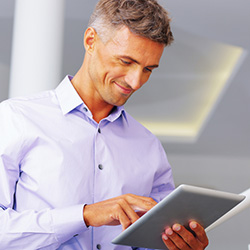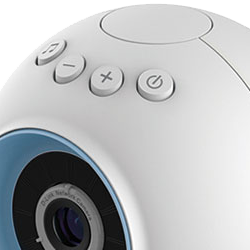 Lullabies
When your baby is restless, EyeOn comes equipped with 5 classic lullabies and playback function, in order to ease your baby to sleep at bed time allowing them to sleep easier. Play a soothing lullaby directly from your smartphone or tablet and adjust the volume and set-up a timer to stop the music for when your baby goes to sleep.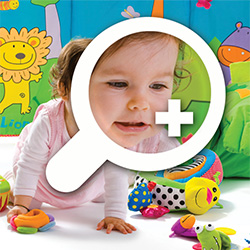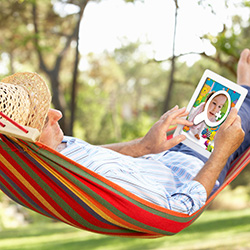 Zoom
Take a closer look at your baby with x4 digital zoom. Just pinch in and out with ease using your smartphone or tablet and never miss a detail.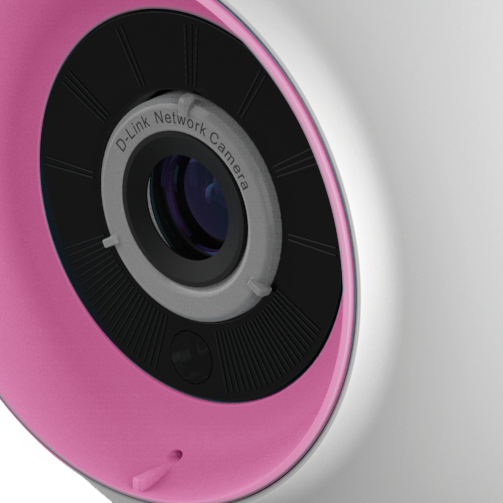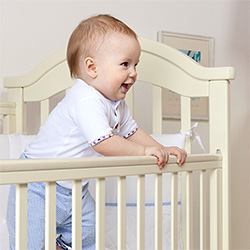 Sound and motion
Be alerted when your baby cries or has woken up and is moving around the cot. This feature ensures that your baby is resting peacefully and you will become immediately alerted if they are not.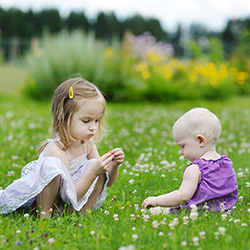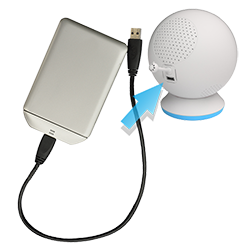 Perfectly portable
The all in one EyeOn Baby Monitors provide instant monitoring anywhere helping parents keep watch over their children. Just connect your smartphone or tablet to the EyeOn Baby Monitor's wireless network for instant local monitoring. You can even connect it to an external USB battery* for total portability, making it perfect for holidays or when visiting friends and relatives.
*USB battery not included, requires at least 2 A output.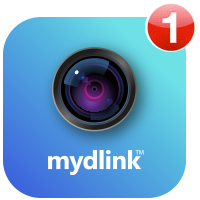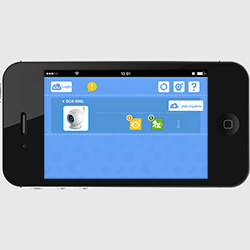 Instant push alerts
With the EyeOn Baby Monitor range you can set up automatic alerts to warn you about sleep disruption problems and even activate a motion detector alert if your child shows extensive fidgeting patterns. In addition to these, you can also be notified when your baby cries and monitor the room temperature should the room become too hot or too cold*.
(DCS-825L only.)
Our alerts can adapt to your particular needs with different thresholds that are easily configurable via the free mydlink™ Baby App.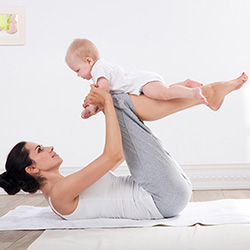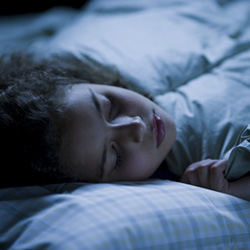 Secure connection - peace of mind
Cameras allow parents to see what's going on with their baby, but making sure the device is properly security certified is vital to ensuring that unauthorised people can't access the video feed. See more EyeOn's security not only lets you have a secure connection to your baby, it also ensures that the network it connects to is secure, which adds an additional layer of protection and peace-of-mind for you.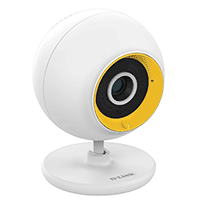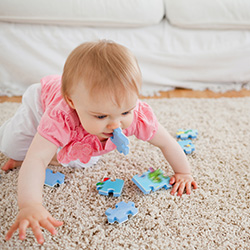 Accent Rings
Add a personal touch to your EyeOn Baby Monitor with the interchangeable yellow*, blue and pink accent colour rings. Simply turn counter clockwise to lift it off. Then place the new accent ring on, and rotate it clockwise until it clicks into place.
(*only available with DCS-800L)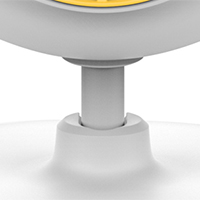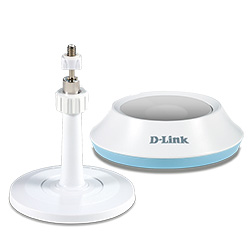 Mounts
With flexible placement option, you can put your EyeOn Baby Monitor on a shelf, wardrobe or mount on a wall.
Find Similar Products by Tag
Product Reviews
Find Similar Products by Category
Customers also viewed